Dependable equipment and skilled operators
Equipped with ¾", 1", 1 ¼" for working with a pressure truck or flushby to free sanded rods and service rigs to free stuck tubing and blowing holes dry. Pulling and spooling coil production strings.
Our Class II unit can be outfitted with 1 ½" or 1 ¾" tubing and performs various cleanouts, tool runs and setting, fishing and coil production string surfacing and is equipped with a full class II BOP system, lubricator and D-flange tool.
~ Equipped with Compressors 330 CFM & 660 CFM
~ Rod side and casing side entry tools
~ 10m3 catch tanks equipped with line pipe
~ Boilers with 300 gal fresh water supply, steamer and pressure wands
~ 2 hydraulic side spooling units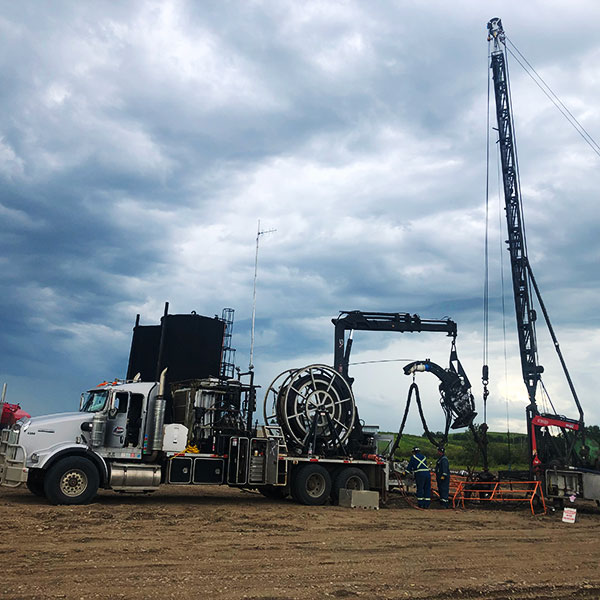 Get Our Equipment Working For You
Give us a call and we will book your job right away.