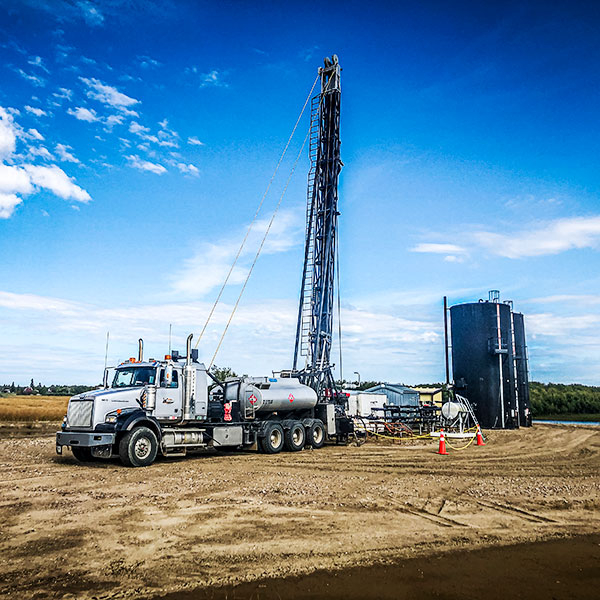 CAREERS
Now Hiring – Drivers
Scorpion Oilfield Service is currently accepting applications for all driving positions including pressure trucks, combo units, coil units, semi-vac trucks, and flushby's. The successful candidates must have experience working in both facility and field environments.
CANDIDATE QUALIFICATIONS
Valid Class 1 or 3 driver's license highly desired with a clean commercial abstract.
Minimum one-year experience in the oilfield.
Possess safety tickets including but not limited to First Aid/CPR and H2S Alive.
Demonstrate a commitment to environmental compliance and safe work practices.
Ability to work independently while managing time and productivity.
Must be in good health and physical condition to perform duties assigned.
Integrity and reliability – willing to accept after-hour calls when necessary.
All candidates will be asked to take a drug and alcohol test prior to employment.
RESPONSIBILITIES
Ensure customer and client satisfaction by providing excellent customer service at all times.
Comply with Company policies and procedures, health and safety procedures.
Perform general housekeeping on units to ensure cleanliness and efficient operation.
Ensure client satisfaction by always providing excellent customer service.
Maintain all required paperwork and documentation properly within set timelines; this includes daily logs, dispatch and trip reports, and timesheets.
Follow all local, provincial, and federal compliance regulations and rules.
Perform pre- and post-trip inspections, follow company policies and procedures for routine maintenance, perform general housekeeping to ensure units are operating properly, and report any inefficiency to the supervisor.
LOCATION
These positions will be based out of Lashburn, Lloydminster, and Mervin.
ADDITIONAL INFORMATION
Compensation is commensurate with experience
Health and Dental Benefit Package
Safe Work Environment
APPLY NOW
Please send your resumes to [email protected]. No phone calls please.
Get Our Equipment Working For You
Give us a call and we will book you job right away.